FAQ Page

Guest Book
Natasha Pages:


About Natasha


Natasha Pictures


How Could You?


Doggie Dictionary


Camping With Your Dog

Camp Site Pages:


Our Trips


Fort Wilderness


DC Camping
Camper Pages:


Our Camper


Tow Vehicle


Site Statistics
Modification & Service:


Detachable Power Cable


Modified Drawers


Mirror


Single Drain System


Drill Lift System


LED Light System


Accumulator Tank


Florescent Light


Bike Rack


Outside Shower


Batteries in a PU


Bed End Tray


Battery Charge Cable


Stove Counter


AC Brace


WH Wind Guard


RV Plug @ Home


Awning Base


12v Power Adaptor


Battery Meter


Water Level Indicator


Tongue Jack Service


Our Bunk

Information:


Camping With Your Dog


Camping Checklist


Dry Camping


Pop Up Brakes


Break Away Switch


Campsite Safety


Towing & Hitch Info


Sway Information


Gray Water


Porta Potti


RV Air Conditioning


Pop Up Tires


Changing a Flat Tire


Pop Up Refrigerator


Camp Site Power


Trailer Dolly


Folding Camp Table


Awning Base


Level Your PopUp


Winterize Your PopUp


Spring Set Up


Camp Cooking Accessories


Buying a Used PopUp


Message Board Shorthand
Camping Links:


PopUpTimes


Camping Links


Camping Club Links


Manufacturer Links
GSD Links:


MidAtlantic GS Rescue


GS Rescue of LA


Virginia GS Rescue


Flying Dog Press
Our Previous Pop Up, a 2001 Coleman Santa Fe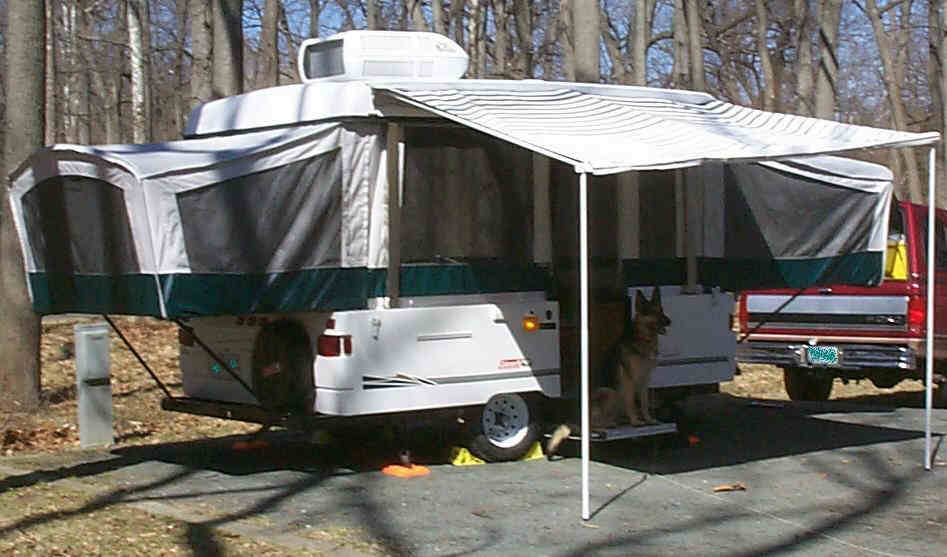 This photo was taken on our maiden voyage to Elk Neck State Park in North East MD. The camper has Refrigerator, hot water system, furnace, and 13,500 BTU AC, canopy and the Coleman decor pack. We towed the Santa Fe with a 1995 Ford F-150 with a tow package. We added a Trans temp gauge to monitor transmission health while traveling in the mountains.
We purchased the Santa Fe at Restless Wheels in Manassas, VA. While two other dealers are closer to us, the price and service supplied by Restless Wheels was worth the drive (plus, they advertise in Pop-Up-Times).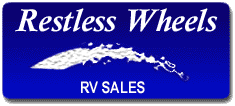 As many people have said, it is the dealer that counts when making a pop up purchase. Restless Wheels is one of those dealers!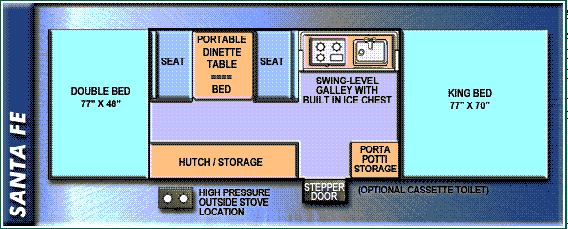 Revised: May 08, 2007